Ocean Keyes Amenities
On-site amenities at Ocean Keyes will make your family feel welcome during their North Myrtle Beach vacation. The landscaped roadways, inviting pool decks and freshwater lake with fountains are enchanting additions to your beach vacation experience and are the first amenities to greet you upon arrival. Check out what else Ocean Keyes offers you. The long list of amenities will brighten your vacation day!
Sleeping Accommodations
Ocean Keyes condominium rentals accommodate families large and small. The vacation condo rentals are either two or three bedrooms and may sleep up to 10 people. Settle right into the private bedrooms at Ocean Keyes' condominiums where the décor is captivating and the furnishings are comfortable.
Television
Of course there are televisions and DVD players at Ocean Keyes vacation condominiums. These vacation rentals live just like your home, with the same conveniences and amenities that will make even your vacation days more enjoyable. Many condo rentals boast a television in the living room and more televisions in the bedrooms. Whether it's the early morning news or the late night movies that you want to catch, Ocean Keyes vacation condos are ready for you!
Kitchen
A spacious, well furnished kitchen is a great feature of the Ocean Keyes vacation condos. The sink overlooks the dining area and living room while full-size appliances make it easy for you to prepare a quick meal or just keep your drinks nice and cold for when you return from the swimming pool or the beach. The kitchens in Ocean Keyes vacation condos are incorporated into the great room and are well lit and welcoming, thanks to a bank of windows and glass doors at the other end of the space.
Screened Porch
Ocean Keyes is unique in that each of the vacation condominiums boasts a screened porch or screened deck off the back side of the vacation rental. Most overlook a nearby swimming pool and all are a wonderful retreat that your family will enjoy during your North Myrtle Beach vacation. The screened porches at Ocean Keyes make a comfortable living room even larger as large glass doors separate the condominium's interior from the outside world. Listen to the birds and coastal breezes first thing in the morning from your Ocean Keyes vacation condominium's screened porch or screened deck.
Laundry

When your vacation condo rental is as well furnished as they are at Ocean Keyes in North Myrtle Beach, you won't be surprised to learn that a washing machine and clothes dryer are also provided for you in your vacation condominium. Enjoy a carefree vacation, knowing that every load of laundry you have to do while you're away from home can be done in the comfort and with the convenience of your own washer/dryer unit.
Swimming Pool
Ocean Keyes pool decks are numerous! Each cluster of vacation condo buildings convenes around its own swimming pool deck, so Ocean Keyes guests never have far to walk to reach the refreshing sensation of an outdoor swimming pool. Sparkling blue and inviting, the Ocean Keyes swimming pools are great for relaxing, playing and rejuvenating. Hot tubs and kiddie pools flank the sparkling blue pools as do plenty of lounge chairs. From your Ocean Keyes vacation condo's screened porch, you can likely see the swimming pool that is closest to your condo location.
Beach
North Myrtle Beach offers value for your beach vacation—with Ocean Keyes accommodations, hundreds of seafood restaurants, live entertainment theatres and 60 miles of white, sandy beaches. From Ocean Keyes, the Atlantic Ocean is just a short walk away. Put sunscreen, your favorite magazines, a beach towel and a sand bucket into your beach bag and you're ready to hit the beach! Kick off your shoes and let the warm sand envelope your bare toes. Long walks on the beach, hunting for seashells and snorkeling in the shallow waters should be on your mental itinerary when you vacation in North Myrtle Beach at Ocean Keyes. Ocean Keyes guests young and old like to play in the sand, take in the sights and sounds of the oceanfront, and feel the Myrtle Beach sun shine down on their beachfront fun. Being this close to the oceanfront action while on your North Myrtle Beach vacation is the best feature of your Ocean Keyes beach vacation!
Property Location
Location: 3rd Row and Back
Area: Ocean Drive
601 Hillside Drive North
888-617-1161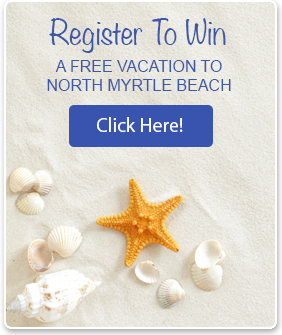 Disclaimer
Elliott Beach Rentals is not affiliated with onsite management or the HOA of this complex.